Covering 25 States In These Classes of Trade
Vending
Retail
Convenience
Airport
College
Drug
Import/Export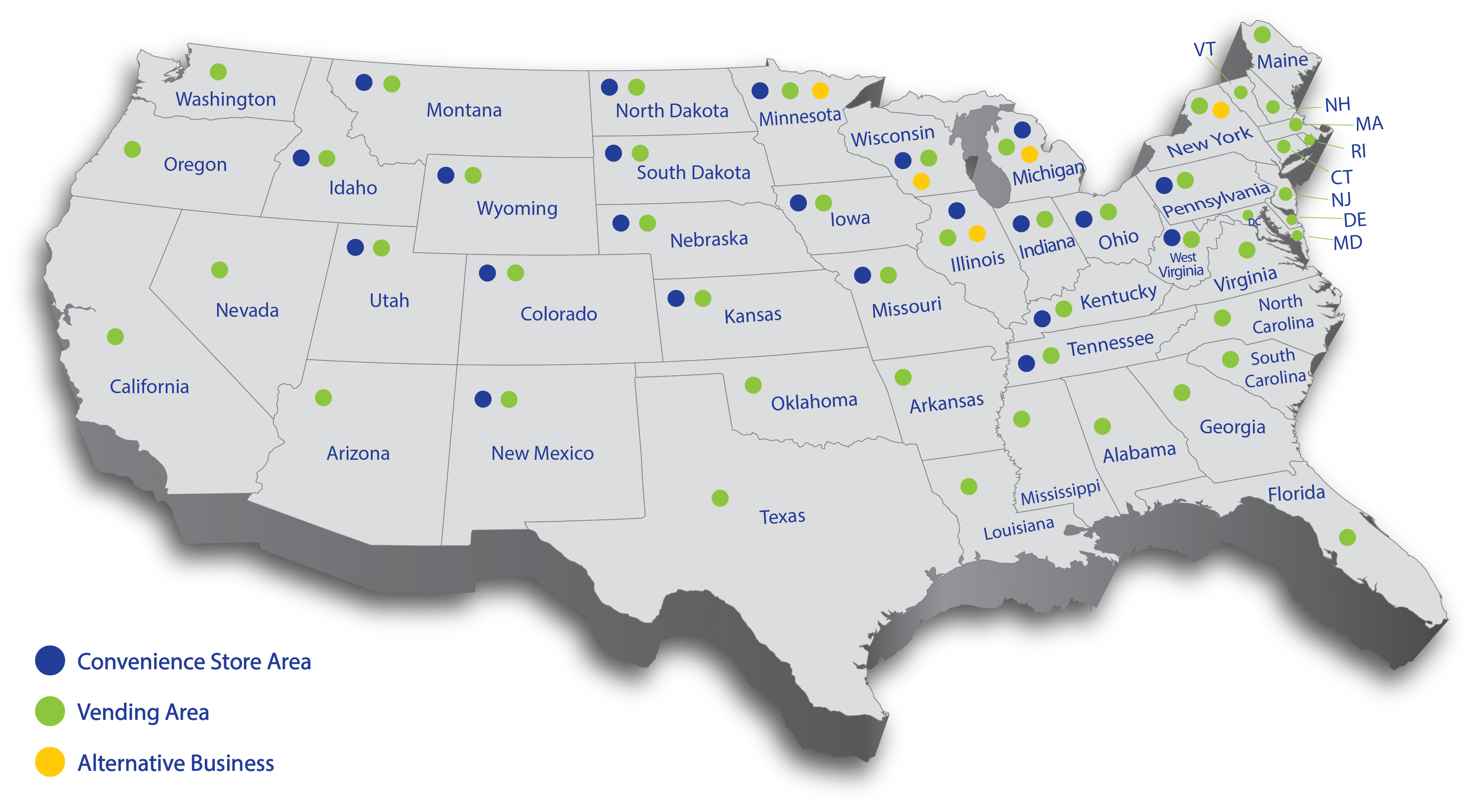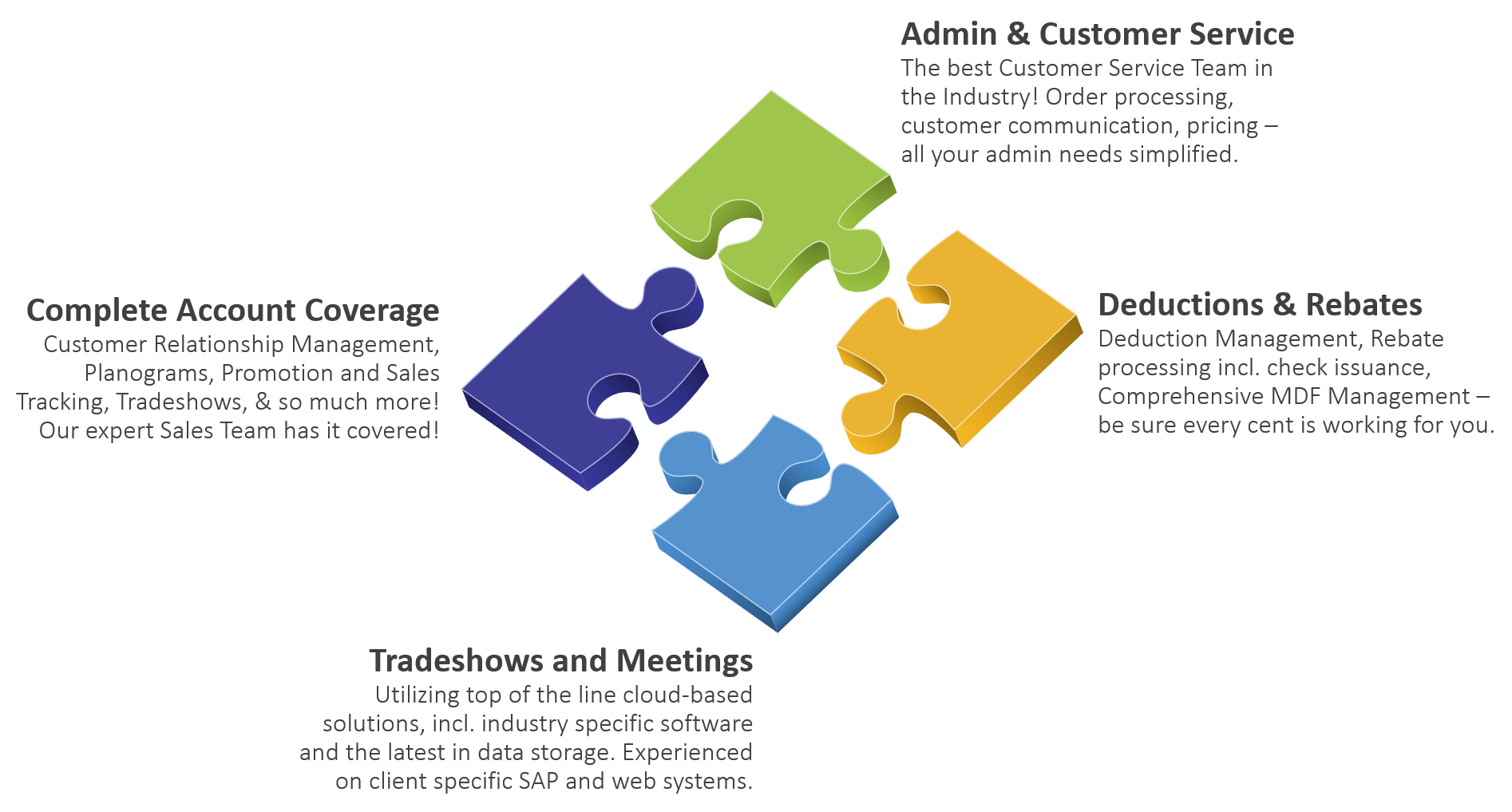 Seamless Coverage
Convenience
Colleges and Universities
Retail
Correctional
Office Coffee Service (OCS)
Vending – Micro Marts
Theaters
Core Business
Ten years ago we changed our company logo along with adding Team Saverino as an additional brand to our long established name, Saverino & Associates, Inc. We felt it was the best way to get the message out that we founded our company on a "Winning Team" and it takes the effort of a team to keep the longevity and dedicated generations heading in the right direction.
The core of our business is Convenience Stores, Wholesale Distribution, Vending, Micro Marts, Drug, HBC, College Book Stores, Airport, Convenience, Specialty Retail, Alternative Business and Import-Export for the sports industry.
Yes, it may seem like that's too many Classes of Trade for one company. But as our business followed Distribution from one state to another, along with the Corporate Business sector fighting for the same retail and shelf space, it was apparent that the time would come where crossover, mergers and acquisitions and a major number of independent business owners would either close up shop or merge and sell to a leading competitor.
With all the changes from Manufacturing, Distribution Crossover and this thing known as "White Space" has led our company to change once again and adapt following each of our manufacturers and clients as they also changed and expanded their business model.
To meet this challenge and to achieve the highest level of service, we have over 13 full-time dedicated office staff personal that you can read more about in the Meet the Office Staff.

With over 250 years of combined sales experience and understanding the needs from consumers to retailers and from manufacturers to wholesalers, we have found the ideal way to streamline the Go-to-Market strategy by working directly from manufacturer to the correct buyer."
Learn More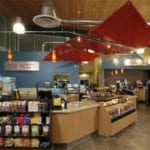 The Convenience Store World has changed dramatically over the past 4 decades. Team Saverino realized these changes early on by representing one of the first fresh sandwich and bakery companies back in 1980. We introduced the first $1.00 sandwich sold...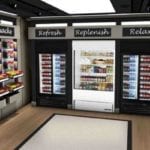 This a small example of the changes that took place over the last 35 years in our Vending World. Team Saverino's employees, including our founder, began their career in the Vending business before the 1970's. The family business has kept up with the evo...
VIP-Preview®
Team Saverino sales and Marketing launched a Program back in October 2015 that offers current and new clients the opportunity to introduce and collect data on an individual level in the Convenience class of trade. Contact us today for the requirements to participate in Team Saverino's VIP-Preview® – vippreview@teamsaverino.com
Warehousing, storage and fulfillment services including import-export
Have a product that needs Warehousing, Storage or fulfillment. From Containers to single ecommerce fulfillment we have you covered. Contact us today with what your needs are. – teamsaverino@teamsaverino.com